Day 2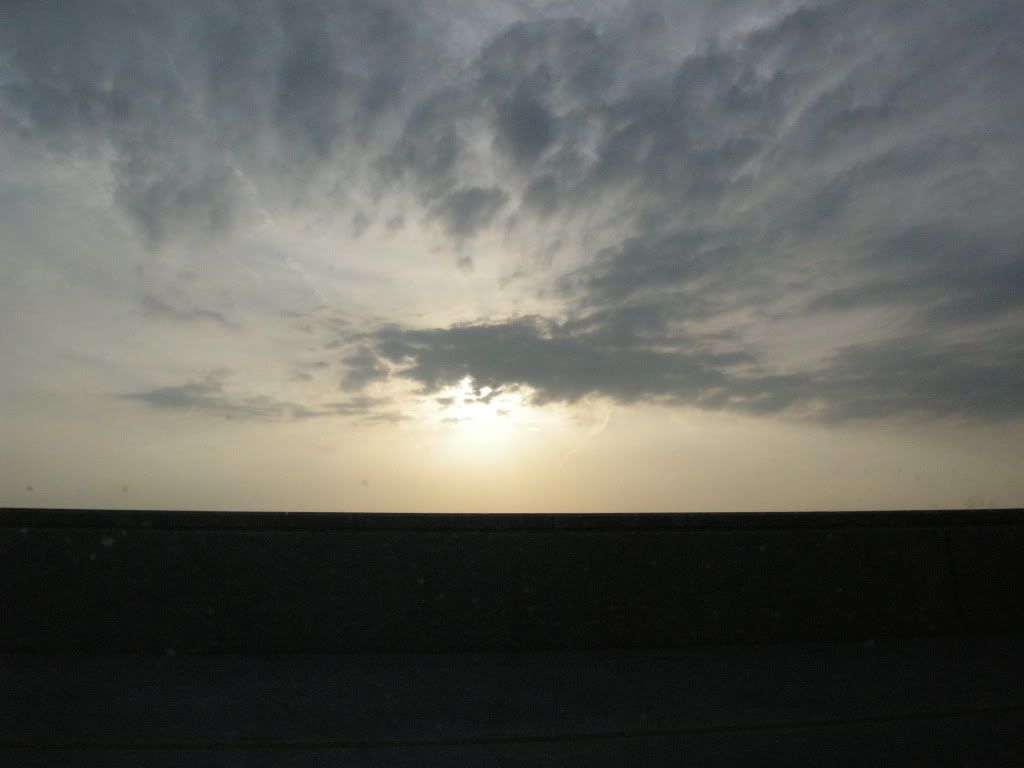 All day I had been racking my brain trying to think of what I could photograph. I looked at the glass beside me.. saw it half full/half empty... thought I need to fill it, its half empty... which is ironic since I'm usually such an optimist...
On my drive home I noticed things that hadn't caught my eye before and many that I have seen a dozen times over the past three years which I kept asking myself, would that be what I want to represent today?
Then by chance, I glanced over my left shoulder... okay I was about to change lanes.. anyhow this is what I saw.. I had to grab my camera, steady it on my shoulder and hope like heck I got the shot.
Today is my little sister's birthday... I wanted something beautiful to share.. something special.. or at least special to me. Twilight is my favorite time of day... its the witching hour.